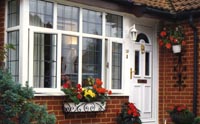 The PVCu window has come a long way over the past two decades. Gone are the days of bulky and obtrusive frames which spoiled the appearance of the home. Today PVCu windows are not only designed to look good, but also to meet the highest standards of quality and performance.

No matter what style of property, we can offer you a design of window sympathetic to the architecture. From the simplest casement window to the grandest Victorian bay, we can create both traditional and individual looks for your home. Once you have decided on the most appropriate style of window to suit your home you are in a position to look at the many different ways available to enhance their appearance.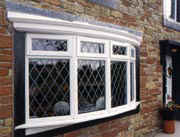 For those customers looking for a totally different style from that of their neighbour the solution may be to opt for a different glazing technique or opening position. Our comprehensive range of window styles will accommodate your individual needs.
And when it comes to security we will not let you down. All our windows will accept the latest security products for your total piece of mind
.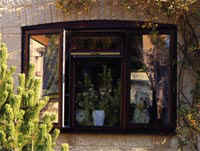 The casement window is the most popular of window as it lends itself to virtually any application. The versatility of the system means that you can choose the position of the opening sashes to best suit your needs. On the other hand, out tilt-and-turn window provides dual opening. By simply twisting the handle or can engage the side hinges and swing the window right open for full ventilation or you can tilt the window inwards in a fixed position for gentle ventilation.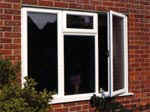 PVCu window technology has come a long way since its inception. Today it is possible to adapt PVCu profile to meet virtually any installation. Arched head windows for example, are now readily available. The effect can be achieved in various ways - most commonly through shaped inserts into the top of the frame or alternatively through a specialised technique which curves the profile during manufacture.

`